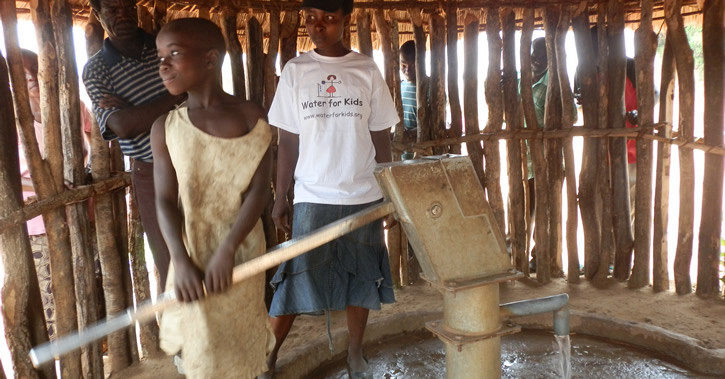 Mukunkiki
---
Aim of the Project
To work with the community in Mukunkiki* to reduce the prevalence of water-bourne disease by providing safe water, hygiene education and encouraging families to build latrines and tip-taps (simple hand washing structures, pictured).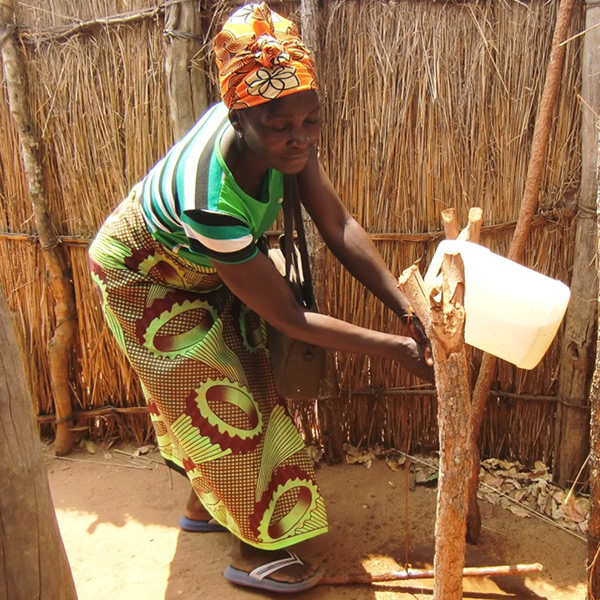 *Mukunkiki is a rural area 12km wide in Kaoma District, Western Province, Zambia. It has a population of 2,843 in 387 households
What we did
30 volunteer Hygiene Promoters attended a course to learn how to teach hygiene education to each household in their village, in order to ensure they use safe water rather than contaminated water, and to build pit latrines and tip-taps.
Safe water was made available by repairing two disused boreholes with pumps and four water filters were provided in outlying villages.
Two water committees were formed and trained to ensure hygienic use and general maintenance of the water points and the need to collect a small fee for a sinking fund for repairs.
Two Area Pump Menders were trained and provided with toolkits.
Four artisans were trained to make sanplats (the concrete bases for latrines) which enable families to upgrade to more durable and hygienic latrines.
What were the outcomes
The majority of the population have access to a sustainable supply of safe water.
All 387 families now have latrines, in 2012 only 67 had latrines. There are now 40 durable latrines with sanplats in the village.
291(75%) families have tip-taps for hand-washing, in 2012 only 5 families had tip-taps.